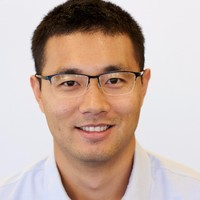 Vince Wang
Research Manager
Grounded Solutions
Tel: 503-493-1000 x21

website

---
CSDE Research Areas:
Wellbeing of Families and Households
In the News:
---
Prior to serving as Research Manager at Grounded Solutions Network, Vince was a Postdoctoral Fellow at the Shimberg Center for Housing Studies at the University of Florida, where he spent over six years conducting research on affordable housing. Vince led a project to develop an online housing search tool for low-income households to find affordable, available housing in opportunity-rich neighborhoods. He received his PhD from University of Florida's College of Design, Construction, and Planning. His dissertation focused on relocation decisions and location outcomes of government subsidized low-income renters. Additionally, Vince had experience in planning and community development from non-profit, local government, and consulting perspectives. His commitment to serving people and communities is anchored with a blend of professional experience: a designer appreciating aesthetics and creativity, a planner longing for understanding various forces that drive the built environment, and an advocate of the poor and promoting social integration.