Center for Studies in Demography and Ecology
Apply to the Population Health Applied Research Fellowship
Posted: 3/18/2019 (CSDE Research)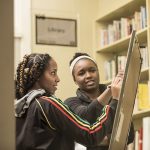 CSDE and the UW Population Health Initiative are seeking applications from advanced UW graduate and undergraduate students for a funded Summer Population Health Applied Research Fellowship, a collaboration between CSDE and the UW Population Health Initiative. Over the course of 10-weeks (6/24-8/30/2019), Fellows will receive training in applied research and deliver a product to the Community Health Services Division of Public Health – Seattle & King County, which will inform plans for redesigning delivery of prevention-based services for pregnant and parenting families. Applications are due April 3, 2019.
Each team of Fellows will consist of one undergraduate and three graduate students, under the guidance of a faculty expert. The team will study how participation in a Washington State maternal and infant support program (First Steps) might further impact disparities in birth outcomes between racial groups in King County, accounting for socioeconomic and population trends. Fellows will also undertake a cost-benefit analysis of the impact of improving birth outcomes and reducing disparities.
Graduate students at the master's and doctoral levels and professional students from all UW schools and colleges, and juniors and seniors are eligible.  Graduate students will be paid an hourly Graduate Research Student Assistant summer rate for 20 hours/week over a period of 10 weeks. Read more about the fellowship and application  below and contact pophlth@uw.edu with any questions.