CSDE Affiliates and Trainees Receive Population Health Initiative Pilot Research Awards
Posted: 12/29/2022 (CSDE Awards)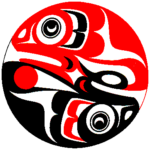 UW's Population Health Initiative's autumn awardees received Tier 1 pilot grant funding cycle, including six teams comprised of CSDE affiliates or trainees! Tier 1 grants aim to support interdisciplinary teams of researchers at the early, foundational stages of new lines of research and collaboration. Special consideration is given to projects that involve community partnerships. Collectively, the projects are expected to address three pillars of population health – human health, environmental resilience, and social and economic equity. More information on each of the six projects is below. Congratulations all!
Assistant Professors Arjee Restar (Epidemiology) and Jane Lee (Social Work) received funding for their project aimed at developing a qualitative study of methamphetamine use among members of sexual and gender minorities in the Seattle area. The project is built around a community-based participatory research model, with partners from two Seattle-area community organizations and other faculty members and students at UW. The work also takes a natural history course perspective to understand the complex trajectories that individuals may pass through over time and across the life course.
Assistant Professor Nicole Errett (Environmental & Occupational Health Sciences), postdoc Jianzhao Bi, and collaborators were awarded funds to develop models for identifying wildfire smoke exposure that are more high-resolution than current approaches in both space and time. The project leverages satellite remote sensing and low-cost sensor data. Teaming up with community partners in north central Washington's Methow Valley, the project will begin by modeling this area, with the plan to later extend across the state and the western US, providing crucial data for understanding the growing population health impacts of this component of climate change.
CSDE graduate student trainee Taylor Riley, Associate Professor Anjum Hajat, and Assistant Professor Mienah Sharif (all Epidemiology) were awarded a grant in conjunction with their community partners to evaluate an existing community-based doula program in King County that aims to support low-income birthing families. The project is especially timely given that doula services are soon to be included within Medicaid services. A major focus of the study involves assessing the barriers faced and supports needed by doulas from racially minoritized groups, with the aim of identifying specific policies that may mitigate the effects of structural racism and reduce perinatal care inequities.
CSDE graduate student trainee Will Van Geldern (Evans School), Associate Professor Anjum Hajat (Epidemiology), and Professor Heather Hill (Evans School) were successful in their proposal for a study of micro-scale home-based food businesses in Washington State and California. These forms of self-employment are especially common among women, people of color, and immigrants, and have received little study in terms of their impacts on health and well-being for the entrepreneurs running them. The team will partner with local community-based organizations in both states, and conduct semi-structured interviews to elucidate possible pathways among self-employment and health through financial security, social capital, and health care access. The long-term vision aims to identify policies that can help to maximize the benefits of this form of entrepreneurship.
Assistant Professor Nicole Errett (Environmental & Occupational Health Sciences) and Professor Ann Bostrom (Evans School) are part of a team of researchers and tribal and community partners in a newly funded project led by post-doc Cassandra Jean on extreme heat events in Washington State. The project focuses on determining the ways in which culture and social conditions may impact risk, risk perception and health outcomes across different racialized minority communities. Clarification of these community-specific exposure pathways will help to understand and ultimately mitigate differential morbidity and mortality from these ever-increasing events.
Assistant Professors Mienah Sharif and Arjee Restar (both Epidemiology) and their community partner were funded to conduct formative research on barriers and facilitators to accessing prenatal care among Afghan refugees in King County. The region has become among the largest resettlement areas for the latest wave of Afghan refugees. A confluence of factors in both countries have likely generated barriers to healthcare access, with critical effects on maternal and child morbidity and mortality. The work is expected to ultimately lead to the development and testing of community-based interventions to increase the comfort that Afghan women in the region experience in accessing prenatal care.
Affiliates