CSDE Fellow's Invited Lecture: Trends in Voting in South Africa from 2003-2014
Posted: 4/3/2017 (CSDE Seminar Series)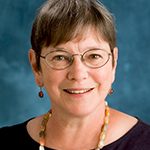 Speaker: Barbara A. Anderson, Department of Sociology, University of Michigan
Fellow Host: Michelle O'Brien
After the end of apartheid in 1994, the African National Congress (ANC) dominated elections with the support of almost all Africans, while non-Africans increasingly supported the main opposition party, the Democratic Alliance (DA). Based on analysis 2003-2014, the party preference of young persons is less tied to their race than older persons. However, even in 2014, over 80% of Africans support the ANC, and over 80% of non-Africans support the DA. Thus, it will be a long time before party choice is not strongly related to race.
Barbara A. Anderson is the Ronald Freedman Collegiate Professor of Sociology and Population Studies at the University of Michigan. She holds an A.B. degree in mathematics from the University of Chicago and a Ph.D. in sociology from Princeton University. She has been a faculty member at Yale University and Brown University, a visiting member at the Institute for Advanced Study and a Fellow at the Center for Advanced Study in the Behavioral Sciences. She has conducted extensive research on the relation of population and development and the role of data and data quality in these areas. She has consulted on data and research with the governments of Estonia, China, and South Africa. She has served on the National Science Foundation Review Panel on Sociology and the National Institute of Child Health and Human Development Population Research Committee. She is the Chair of the Census Scientific Advisory Committee. She has published or edited six books and more than 100 articles and chapters.
The Fellow Host, Michelle O'Brien, is a doctoral candidate in the Department of Sociology and a fellow at the Center for Studies in Demography and Ecology at the University of Washington. Her research interests lie in the intersection of politics and demography. She has specifically focused on the demography of armed conflict and the role of nationalism and ethnic conflict in migration decision-making. Michelle's dissertation examines the long-term demographic consequences of the Tajik Civil War. In addition to her substantive interests, Michelle has published on methodological challenges in Demography, including the use of computational methods. She has presented her award-winning work at several conferences, both domestic and international.
Schedule a meeting with Dr. Anderson.
Date: 04/07/2017
Time: 12:30 - 1:30 PM PT
Location: University of Washington, Raitt 121