Center for Studies in Demography and Ecology
The 2019 Spring Seminar Series Schedule is Out!
Posted: 4/1/2019 ()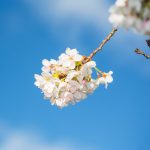 CSDE is happy to share the exciting 2019 Spring Seminar Schedule, starting with the PAA Practice Presentations this Friday and closing with the CSDE community end-of-year reception, in June. The impressive lineup of speakers includes Jenna Nobles (University of Wisconsin-Madison), Mary Pattillo (Northwestern), Daniel Belsky (Columbia), Anna Gassman-Pines (Duke), Alan Griffith (UW) and Fabian Pfeffer (University of Michigan). A big highlight is the UW Data Collective launch party on April 19, 2019. You can find all of the details in the Seminar Series page or by downloading and printing the poster. Feel free to put it up in your office and department!