CSDE Trainees: Sign Up For the Lightning Talks and Poster Session!
Posted: 10/3/2018 ()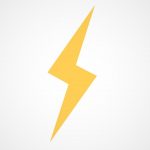 We know that each of you is currently working on exciting research. Don't keep that buildup of academic energy static, share it in a lightning talk. It's time to submit project abstracts to CSDE's Fall Lighting Talks!
There are lots of benefits to participating:
Get intimate feedback from eminent and interdisciplinary scholars!
Tune up your presentation skills for PAA and other conferences!
Use that poster that you have to make for class anyway!
Seven applicants will be chosen to present a poster of their research and give a short (~2 minute) presentation of their work to CSDE students and faculty. Students at any stage in the research process are welcome to apply. CSDE will recognize the best poster with an award.
The deadline to submit your projects is October 12,2018.
The Lightning Talks will take place Friday, December 7, 2018, 12:30-1:30 PM in Room Green A, Research Commons, Allen Library.