Igra and Kenworthy's Study on Crowdfunding and COVID-19 Makes News!
Posted: 6/25/2021 (CSDE in the News and CSDE Research)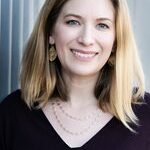 CSDE Affiliate Nora Kenworthy, along with  UW Sociology PhD Student Mark Igra and other co-authors, recently published an article in  Social Science & Medicine examining the scope and impacts of COVID-19 related crowdfunding in the early months of the pandemic and assessing how existing social and health inequities shaped crowdfunding use and outcomes. The article received significant attention in the media and a special press release from the UW. Using data collected from all US-based GoFundMe campaigns mentioning COVID or coronavirus, the authors use a descriptive analysis and a series of negative binomial and linear models to assess the contributions of demographic factors and COVID-19 impacts to campaign creation and outcome. They find that Crowdfunding provides substantially higher benefits in wealthier counties with higher levels of education, and differential outcomes based on the racial and ethnic composition of county population. Taken together, the findings demonstrate how a market-oriented digital technology used to respond to large-scale crisis can exacerbate inequalities and further benefit already privileged groups. CSDE Research Scientist Christine Leibbrand provided statistical consulting for the study.
Affiliates