Keeping You in the News!
Posted: 12/14/2019 ()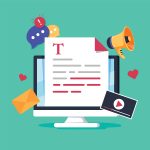 Please tell us about your publications and grants!  Our NIH program officers want to hear about your publications, grants, awards, recognitions, publicity and news coverage. Our program officers really prefer to have pre-publication notice, if possible. As soon as you know that your research is forthcoming, please let us know! We want to get the word out about your population science research findings that resulted from UW and CSDE support.
We always like to know how CSDE helped you succeed, because that helps us 'make the case' to all of our institutional investors. If you can include a specific note about how CSDE helped, along with your news update, that would be a bonus. And, we always like to remind trainees and affiliates to acknowledge CSDE (acknowledgement text can be found here).