No CSDE Seminar due to Veteran's Day
Posted: 11/7/2017 ()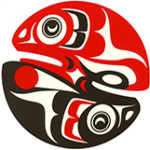 As a reminder, there will be no CSDE seminar this week due to the observance of Veteran's Day.
Instead, consider attending tomorrow's CSSS Seminar featuring Dennis Feehan of UC Berkeley Demography, "Using Sampled Social Network Data to Estimate Adult Death Rates".
CSDE's Seminar Series will resume next Friday, November 17 with "Fertility Decline in Africa: Are the Determinants Different?" by John Casterline of the Department of Sociology at Ohio State University.