NSF Account Registration & Management Changes Effective 3.26.18
Posted: 3/30/2018 ()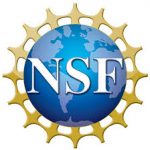 The National Science Foundation (NSF) is making significant changes to NSF account registration and management in FastLane and Research.gov.
As of March 26, 2018, according to NSF:
Users will be able to create, view and self-manage their own NSF account.
Existing NSF account holders will perform a one-time information verification to migrate their existing account to the new NSF account system functionality
Users with more than one account will need to select a single NSF account as part of that initial account verification process. NSF will only allow users to have a single NSF account.
Existing NSF Account Holder Resources: