Panel: New Methodologies in the Study of Migrations & Settlements
Posted: 2/1/2021 (CSDE Seminar Series)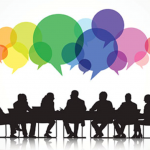 This week, CSDE's seminar is a panel discussion about new methodologies in the study of migration and settlements. Panelists include CSDE Affiliate and Training Core PI  Zack Almquist (UW Sociology), CSDE Affiliate Rawan Arar (UW Law, Societies, and Justice) and CSDE Affiliate Peter Catron (UW Sociology). CSDE Affiliate and Executive Committee Member Nathalie Williams (UW Sociology), will moderate the panel. Here is the line-up for this week:
Zack Almquist will present "Using Social Media to Measure Demographic Responses to Natural Disasters: Insights From a Large-Scale Facebook Survey Following the 2019 Australia Bushfires."
Rawan Arar will present "How Do We Know What We 'Know' About Refugees?"
Peter Catron will present "The English Language Acquisition of Refugees in the Historical United States..″
Register for the Zoom seminar here. This quarter, CSDE is recording the seminar series and posting the links on its website. Visit our site here.
Date: 02/05/2021
Time: 12.30 - 1.30 pm
Location: Virtual via Zoom
Affiliates