Seasons of Splitting?
Posted: 8/30/2016 (CSDE in the News)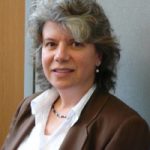 From a child's perspective, summer and winter holidays are some of the happiest times of the year… But this view isn't always shared by parents. According to recent research from CSDE Affiliate and Associate Professor of Sociology at UW Julie Brines, couples are at highest risk of divorce during these two periods. Check out the coverage of her studies below.
Affiliates