Center for Studies in Demography and Ecology
Welcome Back to Campus from the CSDE Director!
Posted: 9/21/2021 (CSDE Research)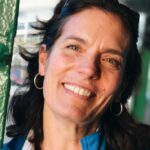 CSDE continues to carry on and go with the flow, while drawing on some lessons of the last 18 months to inform our new 'normal'! Importantly, we're here to support your research, so don't hesitate to reach out!
Our lecture series will continue via zoom through the autumn quarter, but with one exception…. we will hold an outdoor reception on October 1 in Grieg Garden from 12:30-1:30pm!  Everyone is welcome to join us, meet new affiliates and new trainees, and take time to catch up with each other.
Meanwhile, we are looking forward to a productive year with events, seminars, working groups, and collaborative initiatives. Our seminar series for this autumn will be an engaging one. Our lecture series committee, ably staffed by
Professors
Peter Catron
(chair),
Pat Louie
,
India Ornelas
, and
LaShawnDa Pittman
, have organized an excellent set of external speakers for the year, along with a great set of internal speakers and panels from amongst our community of scholars.
Some highlights for this autumn include:
Benjamin Marx
(Economics, University of Illinois at Urbana-Champaign) who will discuss his research on charitable donations in response to disasters; a panel presentation and discussion on the impacts of COVID 19 (including work by CSDE Affiliate
Rachel Fyall
,
Marissa Baker
, and
Chelsea Rose
); CSDE Affiliate
Jon Wakefield
(Biostatistics/Statistics) discussing new research on under age 5 mortality estimates; CSDE Trainee
Ian Kennedy
presenting their research on new ways to observe and understand segregation; CSDE Affiliate
Carlos Becerra
(Geography,
NWFSRDC
) presenting research examining racialization, segregation, and immigration; new CSDE Affiliate
LaTonya Trotter
(Bioethics) discussing findings from her book More than Medicine;
Alyasah (Ali) Sewell
(Sociology, Emory University) presenting their research on racial health disparities; and
Gina Ziervogel
(Environmental and Geographic Sciences, University of Cape Town) presenting comparative research on climate adaptation and mitigation.
Our end of the quarter seminar will be the lightning talks series, ably organized by CSDE Trainee
Courtney Allen
(Sociology). This is an opportunity for trainees to present their work in progress. Please encourage your students and friends to participate!  Additionally, we have a few lecture series openings for the rest of the academic year.  If you want to present your own research or have an idea for a panel presentation, please contact Peter Catron with your ideas (
catron@uw.edu
). Stay in the loop about CSDE events by signing up for our calendar!
Don't forget: CSDE's opening reception is October 1, 12:30-1:30 PM in Grieg Garden. You can meet new affiliates, catch up with friends, meet our new staff, connect with trainees. There will be plenty of food and refreshments. See you there!
~Sara Curran, CSDE Director