Population Research Discovery Seminars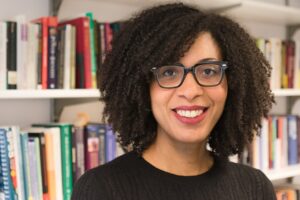 Dying to Count: Post-Abortion Care and Global Reproductive Health Politics in Senegal
Siri Suh, Assistant Professor, Sociology, Brandeis University
---
Register for Zoom Seminar HERE
04/01/2022
12:30-1:30 PM PT
Co-Sponsor(s):
UW Department of Global Health
Despite a lack of rigorous statistical evidence that post-abortion care reduces maternal mortality, the intervention has been implemented in over 60 countries worldwide.  At a time when influential global health donors demand ever more sophisticated measures of impact and effectiveness, post-abortion care's staying power offers important insight into contemporary politics of global reproductive governance.  Drawing on ethnographic research on post-abortion care in Senegal, I show how reproductive governance is not limited to laws and policies issued by national policy makers or donor agencies, but also unfolds numerically as medical workers, health officials, and NGO personnel deploy epidemiological and demographic data to establish facts about what post-abortion care technologies accomplish in hospitals, the kinds of women who receive obstetric care in government facilities, the kinds of interventions that work in reducing maternal mortality, and the kinds of care that Senegalese women are entitled to receive. Pragmatically assembled post-abortion care data convey commitments to maternal mortality reduction goals while obscuring the frequency of unsafe abortion and the inadequate care women with complications are likely to receive in government hospitals. Post-abortion care represents a critical site through which scientific knowledge about abortion reproduces inequalities of race, gender, class, and geography when it comes to who or what matters enough to count in national and global public health indicators. Although post-abortion care remains necessary in settings with restrictive abortion laws, this intervention fails to achieve reproductive justice at a time when African women face the highest risk worldwide of mortality and morbidity from complications related to pregnancy, birth, and abortion.
---
Siri Suh is assistant professor of sociology at Brandeis University with research interests in global maternal and reproductive health, population and development, and feminist and postcolonial studies of science, medicine, and technology. Her research has been funded by the American Association of University Women, the American Council of Learned Societies, the Social Science Research Council and the National Institute of Child Health and Human Development. She has conducted research on maternal and reproductive health with the United Nations Population Fund (UNFPA), the Guttmacher Institute, Global Doctors for Choice, and Management Sciences for Health (MSH).  In 2021, Suh's book, Dying to Count: Post-Abortion Care and Global Reproductive Health Politics in Senegal, was published by the Health, Inequality, and Social Justice Series of Rutgers University Press.  Her new project explores how misoprostol, a uterotonic medication, is transforming the technological, clinical, professional, and political landscape of reproduction in West Africa.  With funding from the Hewlett Foundation, and in collaboration with colleagues at Université Joseph Ki-Zerbo and Université Cheikh Anta Diop, Suh is conducting comparative, multi-sited ethnography on the availability, distribution, procurement, and use of misoprostol by women, health professionals, and national and international NGOs in Burkina Faso and Senegal.