Population Research Discovery Seminars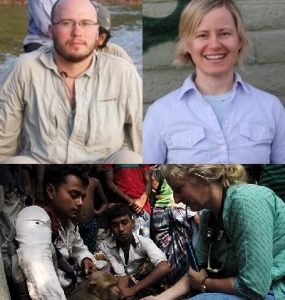 What Can Biological Data Contribute to Population Research?
Dan Eisenberg, Department of Anthropology, University of Washington
Lisa Jones-Engel, Department of Anthropology, University of Washington
Callie Burt, Department of Sociology, University of Washington
02/10/2017
12:30-1:30 PM PT
Join us for a panel discussion with CSDE affiliates applying biomarker data to a broad range of questions relating to population health and wellbeing.
---
Dan Eisenberg's research interests include evolution, anthropological genetics, human biology, telomere biology, aging, parental effects, and ADHD. His work is broadly focused on studying human variation in its ecological and cultural contexts to better understand health and disease from an evolutionary perspective.
Lisa Jones-Engel, as part of the EEID (Evolutionary Emergence of Infectious Diseases Lab), focuses on the public health and primate conservation implications in environments where humans and primates come together. The unifying research theme is that contact between humans and macaques, both contemporary and within an evolutionary time frame, provides a context for the emergence of infectious agents.
Callie Burt's research interests include children, youth, and families; criminology, deviance, and social control; health disparities; life course; race and ethnicity; social psychology; social stratification/inequality; and biopsychosociology.