Population Research Discovery Seminars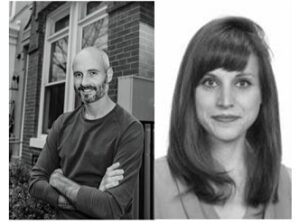 Participation in Seattle's Democracy Voucher Program: A Comparison of the 2017 and 2019 Election Cycles
Brian McCabe, Associate Professor, Department of Sociology at Georgetown University
Jennifer Heerwig, Associate Professor, Department of Sociology at Stony Brook University
Register for Zoom Seminar HERE
01/15/2021
12:30-1:30 PM PT
Jake Grumbach (Assistant Professor, UW Department of Political Science) will be the discussant for this talk
In 2015, voters in Seattle approved the Democracy Voucher program to transform the way their municipal elections are funded. The program was first implemented in 2017 for two at-large City Council seats and one citywide race for city attorney. Initial results from the inaugural implementation showed that voucher users were more diverse than campaign donors, but they fell short of matching the demographic characteristics of registered voters. In this presentation, we revisit the Democracy Voucher program at the conclusion of the 2019 election cycle to ask how the demographic composition of participants in the program shifted. Between 2017 and 2019, the number of participants in the program nearly doubled from 20,727 to 38,092 residents. Although participation increased across demographic groups, the largest gains were concentrated among white, high-income and older residents, as well as those who vote regularly in elections. Significant patterns of cross-district voucher assignment reveal that more than one-third of voucher users assigned vouchers to a candidate outside of their residential district. Younger, low-income and non-white voucher users were more likely to assign their voucher outside of the District where they lived. Within-district comparisons of the coalitions of cash donors, voucher users and active voters show that coalitions of voucher users more closely represent the coalitions of voters in most election districts.
View the newest report for Seattle's Democracy Voucher program.
---
Brian McCabe is an Associate Professor of Sociology at Georgetown University and an affiliated faculty member in the McCourt School of Public Policy. His book, No Place Like Home: Wealth, Community and the Politics of Homeownership, was published in 2016.
Jennifer Heerwig is an Associate Professor of Sociology and Political Science (by courtesy) at SUNY-Stony Brook. Her work explores the role of individual donors in the American campaign finance system.