CSDE Fellows Invited Lectures
Fellow Host: Christine Leibbrand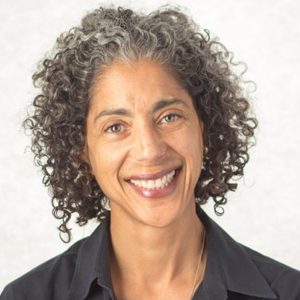 Pay Unto Caesar: Breaches of Justice in the Monetary Sanctions Regime
Mary Pattillo, Professor, Department of Sociology and African American Studies, Northwestern University
05/03/2019
12:30-1:30 PM PT
Monetary sanctions include fines, fees, restitution, surcharges, interest, and other costs imposed on people who are convicted of crimes ranging from traffic violations to violent felonies. In this article, we assess monetary sanctions as they relate to several kinds of justice. Following the ruling in Timbs v. Indiana, we explore constitutional justice and ask if monetary sanctions constitute excessive fines in violation of the Eighth Amendment to the U.S. Constitution. Additionally, we treat three domains of justice that are of interest to scholars across multiple fields: retributive, procedural, and distributive. Using data from qualitative interviews with sixty-eight people sentenced to pay monetary sanctions in Illinois, we identify six key themes: monetary sanctions are: 1) justifiable punishment, 2) impossible to pay due to poverty, 3) double punishment, 4) extortion, 5) unclear as to purpose, and 6) collected by a greedy state. We show that most monetary sanctions are excessive for lower-income defendants, and they breach each of the types of justice explored.
---
Mary Patillo is the Harold Washington Professor of Sociology and African American Studies, and Faculty Affiliate of the Institute for Policy Research. Pattillo's areas of interest include race and ethnicity, the black middle class, policy, inequality, urban sociology, and qualitative methods. Pattillo uses the city of Chicago as her laboratory and strives to be an expert in Chicago history, politics, and social life. In her first book, Black Picket Fences (University of Chicago Press, 1999), Pattillo investigated the economic, spatial, and cultural forces that affect child-rearing and youth socialization in a black middle class neighborhood on Chicago's South Side. Black Picket Fences won the Oliver Cromwell Cox Best Book Award from the American Sociological Association. Her second book, Black on the Block (University of Chicago Press 2007) focused on gentrification and public housing transformation in North Kenwood – Oakland on Chicago's South Side. The book developed the concept of "middlemen" and "middlewomen," the roles that black professionals play in working alternatively to mediate or exacerbate racial and class inequality. It won the Robert Park Book Award and a proclamation of the City of Chicago. Current research projects include the effect of college match on racial and class stratification, and the prevalence and impact of monetary sanction in the Illinois criminal justice system.
Schedule a meeting with the Speaker
---
Christine Leibbrand is a graduate student in the Department of Sociology and has concentrations in Demographic Methods from the University of Washington's Center for Studies in Demography and Ecology and in Social Statistics from the Center for Statistics and the Social Sciences. Her research focuses on internal migration and residential mobility within the United States and the relationship between migration, mobility, and individual and familial socioeconomic and neighborhood outcomes. She is also interested in how migration and mobility influence racial and gender disparities in socioeconomic and neighborhood outcomes. Christine has collaborated on research using longitudinally-linked Census data to explore the socioeconomic, neighborhood, and return migration outcomes of second generation Great Migration migrants. Christine has also collaborated on research using the Fragile Families and Child Wellbeing Study to examine the association between paternal incarceration and child neighborhood outcomes and on research utilizing the Panel Study of Income Dynamics to study the relationship between mobility, segregation, and residential attainment among black and white women and men. Her dissertation examines the ways in which the returns to inter-county and inter-state U.S. migration are shaped by race and gender and the extent to which those returns have changed over time.