Population Research Discovery Seminars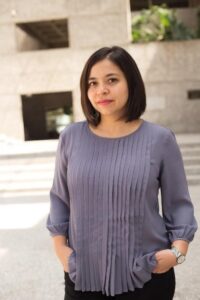 Returning to a New Mexican Labor Market? Regional Variation in the Economic Incorporation of Return Migrants from the U.S. to Mexico
Claudia Masferrer, Associate Professor at El Colegio de México; Adjunct Professor at McGill University
Register for Zoom Seminar HERE
11/06/2020
12:30-1:30 PM PT
This talk is based on the results of a paper written with Nicole Denier.
In recent years, a historically unprecedented number of Mexican migrants to the U.S. returned to Mexico. Compared to previous cohorts, recent return migrants are distinct in their motivations for return, who they return with, and where they settle. Family reunification remains a pull, but more stringent enforcement of immigration law forced return as a result of deportation, and recent recessions eroded economic opportunities in the U.S. labor market, perhaps spurring others to leave. A growing number of U.S.-born migrants, many with limited experiences in Mexico, are also accompanying family members on return. Increasingly this exceptional flow of migrants is settling outside of traditional sites of emigration/return, dispersing throughout Mexico. This paper addresses how the economic incorporation of this diverse group of migrants varies across regions in Mexico over a transformational period. Using the 2000 and 2010 Mexican Censuses and a 2015 Intercensal Survey, we compare the labor market outcomes of migrants across regions of return. We find that relative earnings of recent cohorts of returnees and U.S.-born migrants are lower than those garnered by previous cohorts. The declining fortunes of individuals with U.S.-Mexico migration experience are largest in the non-traditional northern, southern/southeastern, and central regions.
---
Claudia Masferrer is an Associate Professor at the Centre for Demographic, Urban, and Environmental Studies and the Coordinator of the Seminar Migration, Inequality and Public Policy at El Colegio de México, as well as an Adjunct Professor at McGill University. Her research focuses on internal and international migration, reintegration of returnees, immigrant integration and family dynamics, inequality, and how policy mediates these processes. Her work aims on understanding North America as a region of emigration, immigration, transit, and return migration. Her scholarship has been published at academic journals (Demography, Advances in Life Course Research, Population Research and Policy Review, Revista Latinoamericana de Población), as policy briefs, and as book chapters in edited volumes. Claudia holds a PhD in Sociology from McGill University and an MSc in Statistics from the University of Texas at Austin.