Population Research Discovery Seminars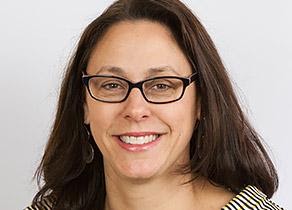 Tents in Seattle: Sanctioned and Unsanctioned Tent Encampments
Karen Snedker, Associate Professor, Department of Sociology, Seattle Pacific University
Moderated by:
Amy Bailey, Associate Professor, Sociology, University of Illinois – Chicago
Register for Zoom Seminar HERE
05/21/2021
12:30-1:30 PM PT
---
Tents – both solitary and in clusters – are becoming more visible in many cities across the United States, especially along the West Coast. Drawing from two unique data sources I provide a rich description of both unsanctioned and sanctioned tent encampments in Seattle. Quantitative data comes from an innovative tent census research project (conducted between 2019-2020) including a systematic tent inventory mapping the spatial location of tents. Qualitative data from interviews with residents residing in Tent City 3 (between 2012-2018) sheds light on the unique features of Seattle's oldest sanctioned tent encampment. Together these data detail the scope of tent-based homelessness in Seattle and offers insights for policy makers seeking to more effectively address unsheltered homelessness.
---
Dr. Karen Snedker is a Professor of Sociology at Seattle Pacific University. She received her PhD in Sociology from New York University. Her research is interdisciplinary and addresses mental health, homelessness, crime and violence, and neighborhood effects. Her published work has appeared in sociology, geography, demography, public health, and crime academic outlets, including the American Journal of Sociology, Criminal Justice and Behavior, and American Journal of Health Behavior. Dr. Snedker's recent book, Therapeutic Justice: Crime, Treatment Courts and Mental Illness examines mental health courts within the larger problem-solving court movement. She is currently working on her next book, in collaboration with Dr. Jennifer McKinney (SPU), on homelessness and tent cities.