Population Research Discovery Seminars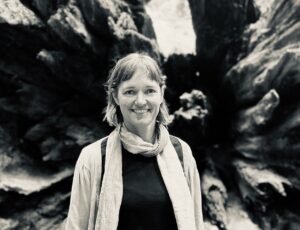 The Importance of Community-Generated Data for Urban Resilience: Reflecting on Water Stories from Cape Town, South Africa
Gina Ziervogel, Associate Professor, Department of Environmental and Geographical Science, University of Cape Town, South Africa
Moderated by:
Ann Bostrom, Professor, UW Public Policy and Governance
---
Register for Zoom Seminar HERE
12/03/2021
12:30-1:30 PM PT
Co-Sponsor(s):
Center for Health and the Global Environment (CHanGE)
 In order to build urban resilience more attention needs to be paid to recognising local perspectives on environmental resource challenges. One area this can be done is strengthening the integration of community-generated and bottom-up data into city-level urban governance. Although this may be desirable it is challenging in practice. In Cape Town, South Africa, a recent drought drew the world's attention to a potential "Day Zero" where the City might turn off water in household taps. It also drew attention to issues of inequality and differential access to water services. Emerging from the drought the City government explicitly stated the need to integrate community-generated data in their new Water Strategy.  How this might be done is not clear. This talk looks at a transdisciplinary project undertaken by academics, an NGO and a social movement that worked together using the SenseMaker tool. The social movement members, themselves, residents in low-income Cape Town communities, collected over 300 stories and associated quantitative data about water issues from their neighborhoods. These stories show overwhelming frustration with the municipality's inability to address leaking pipes, faulty bills and poor sanitation, as interventions typically rely on technical solutions that tend to ignore or even exacerbate the complex social problems on the ground. In order to address systemic water injustice and build local capacity, there is a need to shift attention from top-down approaches to the co-creation of contextual understandings on how to bring about change in the everyday realities that exist on the spectrum from formal to informal settlements. Currently, the City of Cape Town does not have suitable ways for integrating this type of knowledge in urban water governance.  As cities build resilience plans that work across sectors, finding ways to meaningfully integrate local knowledge needs to be addressed. 
---
Gina Ziervogel is Associate Professor in the Department of Environmental and Geographical Science at the University of Cape Town, South Africa. Her research focuses on climate change adaptation and development across scales from the household to municipal level with a focus on urban water and resilience issues.  She is particularly interested in transdisciplinary approaches to address the governance of urban adaptation and social justice. She serves on the City of Cape Town's Water Resilience Advisory Section 80 Committee, is an IPCC 6th Assessment report author on the Cities chapter and has published widely.  She is currently in the US at University California Santa Cruz on a Fulbright for 6 months until December.