Population Research Discovery Seminars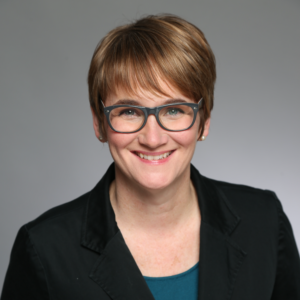 You Won't Believe How Much You Need This: Accounting for ZIP Code Boundary Changes, 1990 - 2015
Amy Bailey, UIC Department of Sociology
Register for Zoom Seminar HERE
04/24/2020
12:30-1:30 PM PT
This Seminar is now VIRTUAL via Zoom! Register HERE
This Friday, Amy Bailey and her doctoral student, Allison Suppan Helmuth, will co-present on ZIP code boundary changes. ZIP Codes are an important geographic identifier, frequently the best spatial measure available in spatially-referenced administrative data. As such, they represent an underutilized but potentially invaluable tool allowing social scientists to embed individuals and institutions within neighborhood contexts. However, ZIP Codes frequently change, particularly in areas undergoing rapid demographic or socioeconomic transformation, and to date, no tool allows researchers to compensate for these changes over time. In this paper, Bailey and Helmuth cover the history of ZIP Codes and how the intended usage by the US Postal Service differs from the ways in which social and demographic researchers might want to use them. They also outline the strategy we used to create a "crosswalk" file enabling the use of consistent geographies based on ZIP Codes over time. The co-authors then illustrate how use of the crosswalk can help reduce problems of missing data associated with administrative records using an example from data on U.S. military enlistees from 1990 – 2008.
---
Amy Bailey's research examines race and inequality, with two key areas of focus. The first, which was the subject of her dissertation, examines the military, especially the interplay between individual and collective outcomes. Her second area of research focuses on historical patterns of racial violence in the American South, more commonly known as lynching. She is particularly interested in the characteristics of individuals who were targeted for victimization, and with Stew Tolnay has written a book, Lynched: The Victims of Southern Mob Violence, on the characteristics of lynch victims that was published in 2015 by the University of North Carolina Press. She currently holds a grant from the National Science Foundation to build a database using census records for individuals who were threatened with lynching or survived an attempted lynching.
Bailey's prior work has been published in journals including the American Journal of Sociology, The American Sociological Review, Population Research and Policy Review, and Historical Methods. She is a member of the Social Science History Association's Publications Committee, and serves on the American Sociological Association's Peace, War, and Social Conflict section's administrative council. Bailey joined the UIC Department of Sociology as an assistant professor in the summer of 2013. She previously held positions as an NIH funded research fellow at Princeton University's Office of Population Research, and on the faculty at Utah State University. She earned a PhD and an MA in Sociology at the University of Washington, and holds a BA in Women's Studies and Health from the University of California at Santa Cruz.