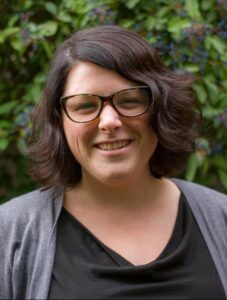 Michele Cadigan
Department: Sociology
Websites:
michelecadigan.org,@cadigonia, https://scholar.google.com/citations?user=BDrldgUAAAAJ&hl=en
---
CSDE Research Areas:
Health of People and Populations
Wellbeing of Families and Households
Detailed Research Areas:
Inequality and poverty, intersectiolity, critical studies, markets, criminal justice system
---
Michele Cadigan is interested the impact of incarceration on communities, families, and social networks. Specifically, the distribution of reentry resources across space and their accessibility. She currently has an administrative data set from North Carolina detailing all traffic stops that occurred between 2008 and 2016. Using this data in conjunction with other forms of data TBD, her current working research questions are as follows: Do Latinos experience exacerbated racial bias in traffic stop rates during periods where anti-immigrant legislation or sentiment spikes? Is this mediated by sanctuary cities? A technical report published by UNC at Chapel Hill indicates that disparities in traffic stop rates do exist between Latinos and Whites. However, she believes these disparities vary over space and time.