Computational Demography Group
Posted: 3/28/2017 (CSDE Research and Local Events)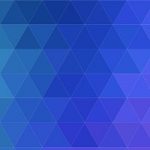 CSDE is organizing informal meetings to discuss topics related to demographic data, computational and statistical methods; to workshop research in progress of graduate students and faculty; and to share tools via demos or tutorials.
The first meeting for the Spring quarter will be this Thursday (March 30th) at 12:00 PM in Raitt 114.
Afra Mashadi wll lead the discussion about a proposal for the "data for climate action challenge (D4CA)". General information about the data for climate action can be found here.
Below is the tentative schedule for meetings for the Spring quarter:
Thu, March 30: Afra Mashadi – "Discussion on data for climate action challenge (D4CA)"
Thu, April 13: Michelle O'Brien – "Using baseline measures in analysis of anti-immigrant sentiments"
Thu, May 4: Victoria Sass – TBA
Thu, May 25th: Daniel Promislow – "A systems biology perspective on biodemography"
Prior Meetings during the Autumn 2016 quarter covered:
Getting stated with APIs (Connor Gilroy)
Using Twitter data to study migration processes (Lee Fiorio)
Getting started with Spark for the analysis of large data sets (Ott Toomet)
Using Facebook data for advertisers for demographic research (Emilio Zagheni & Kivan Polimis)
Pizza/light refreshments will be served.
If you want to receive regular announcements about these meetings, please sign up for this mailing list.
For more information, please contact Emilio Zagheni.
Date: 03/30/2017
Time: 12:00 PM
Location: University of Washington, Raitt 114