CSDE Family Planning & Reproductive Health Working Group: Contraceptive Autonomy in the Context of Global Family Planning Programs (05/26/2021)
Posted: 5/10/2021 (CSDE Research)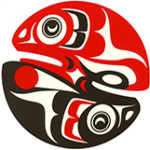 Join the CSDE Family Planning and Reproductive Health Working Group's second working group meeting on May 26, 2021 from 10.30 – 12.00 noon (Pacific Time).
~ Claire Rothschild, Aasli Nur, Sara Curran & Liz Harrington
Description:
Despite the global consensus that family planning programs should be voluntary and rights-based, there have been few efforts to systematically measure contraceptive coercion – and, by contrast, contraceptive autonomy – in the context of global family planning programs. The May meeting of CSDE's Family Planning Working Group will focus on the multifaceted ways that global family planning programs can support or restrict an individual's ability to exercise informed choice in their decision to use or not to use contraception. We will explore the variety of forms of contraceptive coercion in the context of family planning service delivery programs. We will also discuss a novel proposal for conceptualizing and measuring contraceptive autonomy. To join the meeting, click here.
Invited speaker:
Dr. Leigh Senderowicz is a mixed-methods researcher and postdoctoral fellow at the University of Wisconsin-Madison in the Health Disparities Research program.  In 2019, she earned her doctorate from the Harvard T.H. Chan School of Public Health in the department of Global Health and Population. Her research focuses on reproductive autonomy, exploring the ways that new approaches to measurement and evaluation can promote person-centered care, health equity and reproductive freedom.
Workshop required readings:
Senderowicz, L. (2020), Contraceptive Autonomy: Conceptions and Measurement of a Novel Family Planning Indicator. Studies in Family Planning, 51: 161-176. https://doi.org/10.1111/sifp.12114
Senderowicz, L (2019) "I was obligated to accept": A qualitative exploration of contraceptive coercion. Social Science & Medicine, 239. https://doi.org/10.1016/j.socscimed.2019.112531
Date: 05/26/2021
Affiliates