Spotlight on CSDE Affiliate, Paula Nurius
Posted: 9/1/2020 (CSDE Research)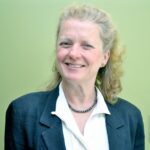 Dr. Paula Nurius is Associate Dean, Transdisciplinary Scholarship at the UW School of Social Work was recently honored with her election as Fellow of the National American Academy of Social Work and of Social Welfare and of the Society for Social Work & Research. She is also the inaugural recipient of the GADE National Leadership in Doctoral Education Award and was named one of Social Work's top 25 female scholars on the basis of her scholarship impact.
Professor Nurius studies processes and effects of stress and trauma focusing on vulnerable and socially disadvantaged populations, early/preventive intervention, and fostering resilience. Her research on life course stress integrates structural, psychosocial, and biobehavioral mechanisms, distinguishing direct, cumulative, and interactive effects of early and later life stress exposures alongside protective factors.  She currently leads a research team selected to receive a UW Population Health Initiative grant to study mental health among college students.
Dr. Nurius served as doctoral program director for 7 years, directed a Prevention Research Training program at UW and funded by NIMH for 16 years, has been a faculty mentor and advisor across multiple training programs, and has taught a range of interdisciplinary graduate courses.  She has served as Vice-President of the Society for Social Work & Research (SWWR) and the Group for the Advancement of Doctoral Education, co-leads SSWR efforts relating to national research capacity building and advancing research career supports within social work, and is active in university and national initiatives focused on evolving models of transdisciplinary research, translational pathways between research and its societal impact, and implications for research and professional degree training.
Affiliates