The Rise of Alaska Native Corporations in U.S. Government Contracting
Posted: 12/31/2021 (CSDE Seminar Series)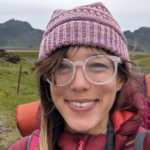 CSDE Affiliate and UW Assistant Professor of Geography Mia Bennett will present her research on Alaskan Native Corporations (ANC). Dr. Bennett will describe patterns in ANC contracts and the alignment of these with their goals of promoting Alaska Native well-being and sustainable and equitable development.
You can register for the seminar HERE, and check out all the upcoming topics and register for future seminars on our website.
This seminar is co-sponsored with the Population Health Initiative.
Date: 01/07/2022
Time: 12:30-1:30 pm
Location: Virtual on Zoom
Affiliates