Center for Studies in Demography and Ecology
Season's Greetings from CSDE!
Posted: 12/18/2020 (CSDE Seminar Series)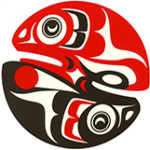 The end of 2020 is nigh upon us! At CSDE, we are looking forward to 2021 and want to wish all members of the CSDE community the very best wishes for good health and well-being! As always, as you clean up your desk, don't forget to send csde@uw.edu your publications and grants news!  It brings us great delight to highlight those announcements and share them with your colleagues.
Many thanks to Professor Maria Bleil for organizing next quarter's seminar series. The winter quarter poster is now available. The opening quarter will kick off on January 8 with a talk by Professor Melanie Martin (UW Anthropology) about childbirth and infant health outcomes among an indigenous community in Argentina.  Throughout the quarter we will hear about Seattle's democracy voucher program (Jan. 15), understanding breast cancer as a complex system (Jan. 22), climate migration (Jan. 29), new methodologies in migrations and settlements research (Feb. 5), linking demographic data to administrative data (Feb. 12), partition theorem's place in stable population theory (Feb. 19), estimating mortality using sampled network data (Feb. 26), race and ethnic population impacts of military enlistment and mass incarceration (Mar. 5), and trainees' lightning talks and posters (Mar. 12).  Presenters include CSDE affiliates (Almquist, Arar, Catron, Curran, Grumbach, Hess, Long, Martin, Romich, and Williams) and visitors (Feehan, Heerwig, Hiatt, McCabe, Rao, Sykes). I leave it to you to map names to talks via a visit to our seminar series poster and page!
Also, CSDE's workshops continue (with thanks to Christine Leibbrand for organizing them), covering the following topics: reproducible GIS analysis with R (Jan. 19), micronutrient malnutrition and population health biomarker measures (Feb. 4), introduction to survey data sources (NLSY, Fragile Families, PSID) (Feb. 24), and agent based modeling (Mar. 5).
At CSDE, we are very grateful for the support afforded by working at UW, which has carried us through this very trying year. In the spirit of giving back we would like to share with you the places that we care about and have sought to give our time and resources to support.  If you'd like to join us, here are some of our ideas: