Meet Members of CSDE's Graduate Certificate in Demographic Methods Program
Posted: 7/7/2018 (CSDE Research)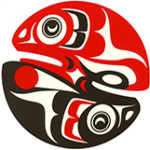 Since fall 2014, sixty students have formally enrolled in the Graduate Certificate in Demographic Methods Program.  Congratulations to the eight members of the 2017-2018 cohort for completing their first year in the program!
Cathea Carey is an MPH student in the Department of Health Services. She is interested in mental health access and quality of care, the use of demographic methods to forecast health-care access, and policy reform of evidence-based practices for mental health disorders.
Brenda Gellner is a student in the Evans School Ph.D. program in Public Policy & Management. Her research interests include social and economic mobility, inequality, retirement preparation, long-term support and services, policies targeted at people with disabilities, and barriers to employment.
Youngwon Kim is a doctoral student in Learning Sciences and Human Development in the School of Education. Youngwon is interested in the impact of socioeconomic status and public policies on child learning and development and variation across ethnic groups and gender.
Bradley Kramer completed his first year in the Ph.D. Program in Health Services. He is interested in the integration of evidenced-based programming into clinical practice and is currently working on developing and diffusing community health-worker interventions for chronic disease.
Max McDonald recently received an MPA from the Evans School of Public Policy and Governance. He is interested in the political and economic determinants of international migration. Max is interested in conducting research on the migration patterns of the Filipino diaspora. In the fall, he will begin a Foreign Language and Area Studies (FLAS) Fellowships to study Tagalog.
Yohan Min is a doctoral student in the College of Built Environments. He is interested in studying resilient and sustainable infrastructure systems in the built environment to promote community resilience by encouraging the deployment of renewable energy and innovative management systems in consideration of invisible costs of environmental externalities and human health and private investment opportunities.
Emily Pollock is a doctoral student in anthropology. She is a biological anthropologist and is interested in infectious disease epidemiology and human and disease ecology, in particular, social and sexual networks, and the spread of infectious disease. Emily is a National Science Foundation (NSF) Graduate Research Fellow.
Rebecca Rebbe is a Ph.D. Candidate in Social Welfare in the UW School of Social Work. She studies the responses to child maltreatment through systems, laws, and policies. Rebecca is also an NIH Translational Research Trainee through the UW Institute of Translational Health Sciences.
Interested in joining the Graduate Certificate in Demographic Methods Program? Stay tuned for a call for applications for the 2018-2019 cohort in September, prior to the beginning of the quarter.